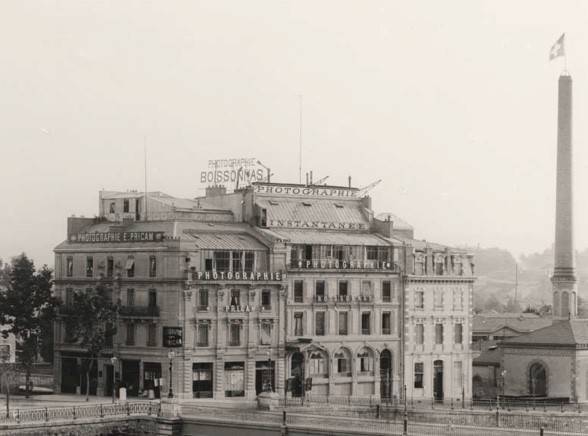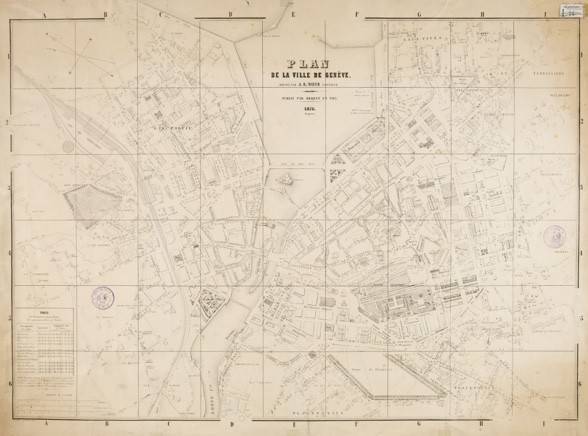 The real estate agency Pilet, Bouvier & Séchehaye was founded in Geneva's banking district, where it can be found to this day. At that time, the staff worked six days a week, and each of them was expected to bring a log to keep the company stove burning through the winter.

Geneva, which was home to 95,000 inhabitants at the time, grew rapidly on the back of the economic prosperity brought by the Industrial Revolution. Several free trade zones were created in neighbouring Savoy, making Geneva the region's hub.
Geneva continued to grow. The city's old fortifications were demolished, giving way to taller buildings. Property owners, who had previously dealt with their buildings themselves, began entrusting the task of managing these larger properties to real estate agents.
Ten such agents, including ours, came together to found an organisation which at the time was unlike any other: the Geneva Association of Real Estate Agents. This innovative idea would be the inspiration behind similar organisations in Lyon and, later, Paris.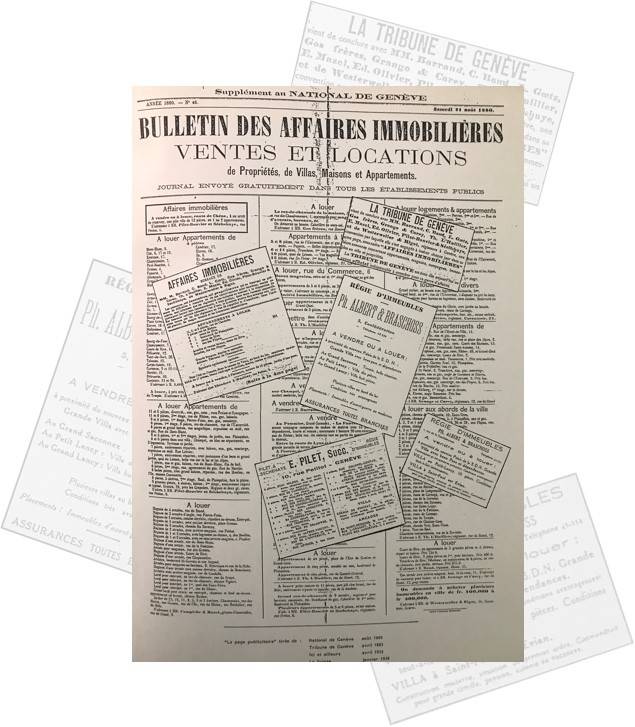 In a bid to lead by its own example, the Geneva Association of Real Estate Agents published a collection of 44 articles laying out landlords' and tenants' respective duties and responsibilities for the first time.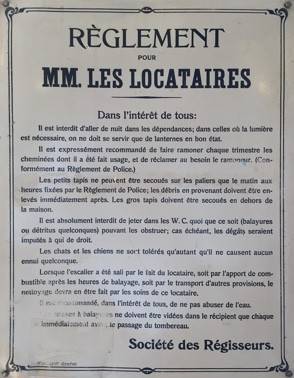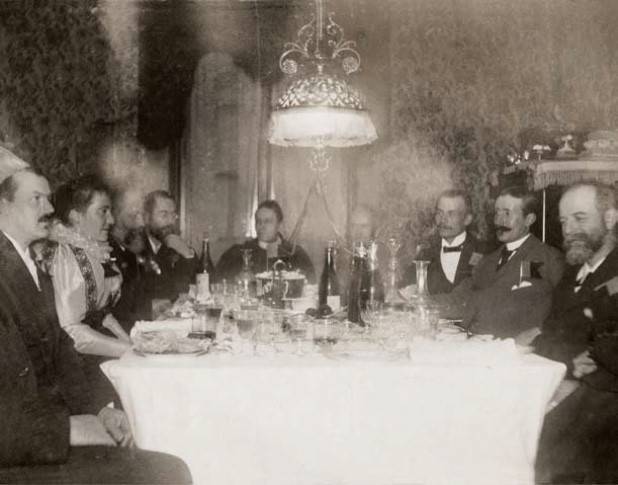 A standard rental agreement was drafted; it was the very first template for a rental contract. This first document would go on to form the basis for many other rental agreements for various types of real estate.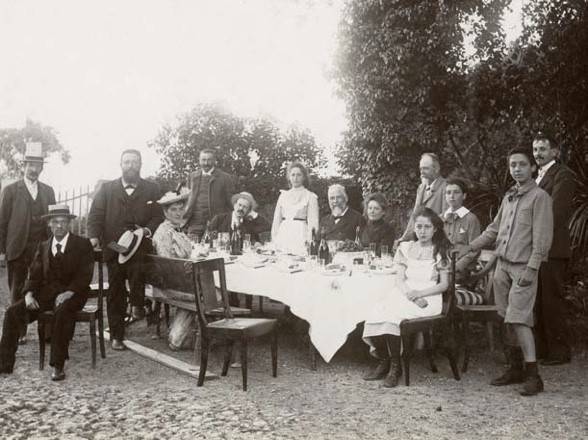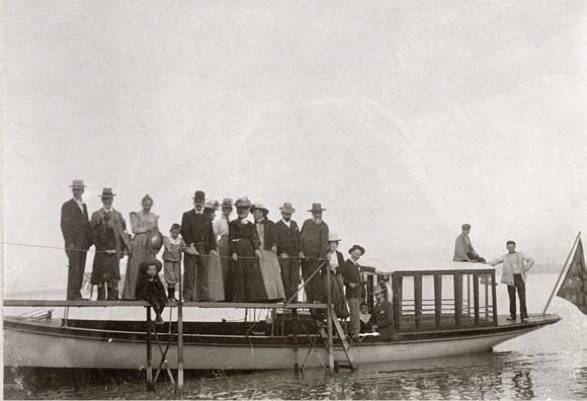 Shortly after the war, under the initiative of President Wilson, an association of nations was created with the aim of preserving peace; it was known as the League of Nations. France, Belgium, the Netherlands and Switzerland competed to host what was the first international organisation in history. The League of Nations eventually chose Geneva, and more specifically the Palais Wilson, as its home. It later moved into the Palace of Nations, which would become the United Nations Office at Geneva.
Geneva grew further, and the city adopted its current layout by merging with the communes of Eaux-Vives, Plainpalais and Petit-Saconnex. The crisis of 1929 crossed the Atlantic and battered Europe. In Geneva, increasing numbers of homes stood empty and tenants became fewer and further between.
Geneva became a truly international city when it was chosen as one of the official host cities of the United Nations. This decision brought a number of international organisations to the city. At Cointrin, the airport runway was extended to 2km in length. The post-war period also saw an end to the tradition whereby Pilet & Cie's tenants came to the agency's office to pay their rent in person.
To cope with a growing population of more than 200,000 inhabitants, the State of Geneva began subsidising the construction of low-rent housing. The "To Rent" signs that had once covered the façades of Geneva's buildings were now becoming increasingly scarce.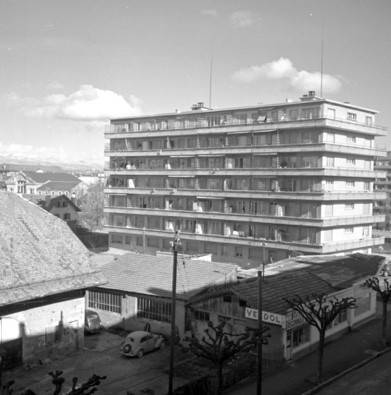 Pilet merged with Braschoss, one of whose associates was none other than one Jean-Pierre Renaud. This marked the beginning of a long and fruitful partnership between him and Claude Pilet, and in 1985 the agency took its current name.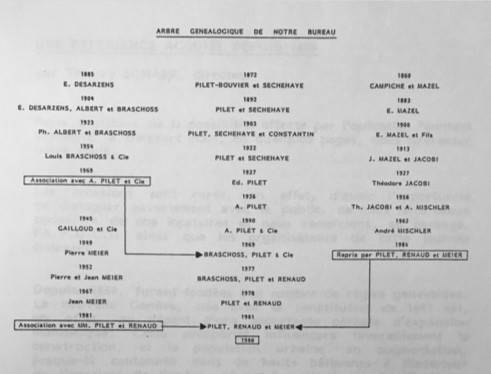 In Geneva, the financial sector was thriving, with wealth management flourishing in particular. The city became the number-one banking centre in Switzerland in terms of total funds managed.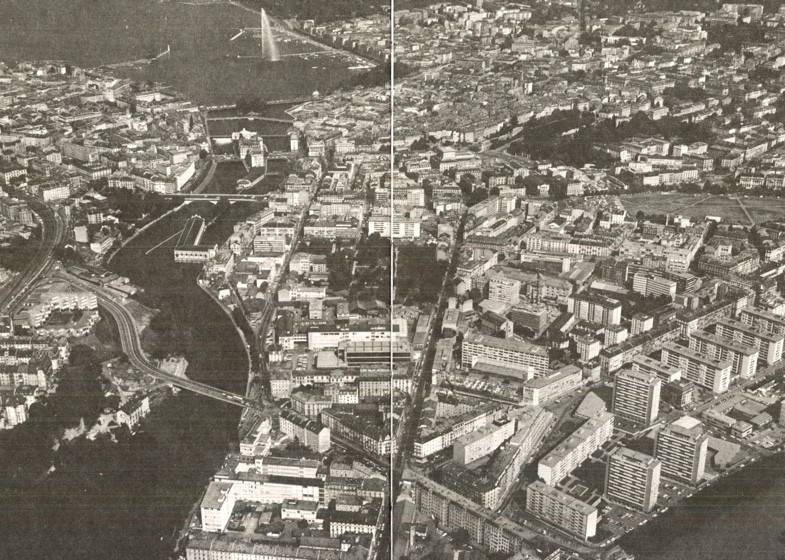 Claude Pilet and Jean-Pierre Renaud turned their business into a public limited company and began working with Stéphane Barbier-Mueller, who would take the reins at the agency and bring new impetus to it. At this point, the agency had 30 staff and 68 million tenancies on its books.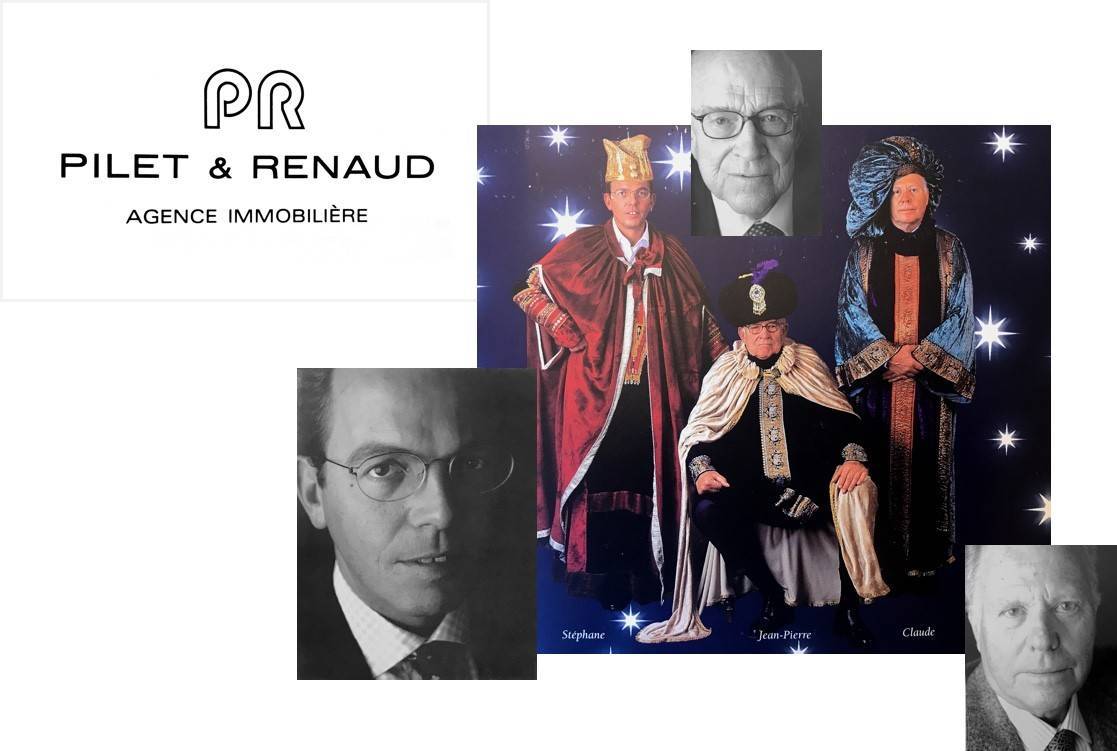 Pilet & Renaud celebrated its 125th birthday with a prize draw allowing one of its tenants to win 125 days rent-free.
Pilet & Renaud moved offices but stayed in the banking district, where it had been operating since 1872. The agency's new building was constructed in 1873 on the banks of the Rhône, at the intersection of the Boulevard Georges-Favon and the Quai de la Poste. A major renovation programme masterminded by the agency saw two new floors added to the building. This upward extension was one of the first of its kind in Geneva and attracted widespread acclaim for its architectural prowess; it has since served as a model for a number of other buildings in the city.
To celebrate its 130th birthday in style, the agency closed for two days – Monday and Tuesday – and took its staff to Expo.02.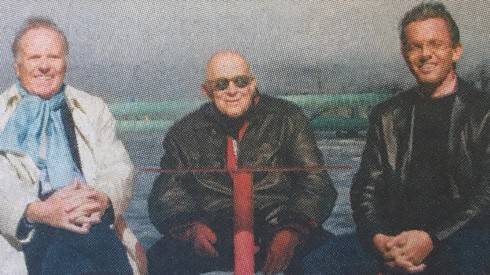 Pilet & Renaud joined with 10 other like-minded agencies in French-speaking Switzerland to form "Courtiers Partenaires". This powerful network granted clients access to an even greater number of properties and property seekers across the Lake Geneva region.
In late May 2003, as the G8 met in Evian, violent protests turned Geneva upside down, and this had a number of consequences on the political scene. The city experienced several days of acute tension, punctuated by clashes between rioters and police. Members of the 'black blocs' mounted a surprise raid on the city centre, smashing unprotected shop windows, and the days that followed were marked by further clashes with the police. Several premises also fell victim to looting, including those of Pilet & Renaud
Pierre-Henri Schild joined Pilet & Renaud as associate and director. He and Stéphane Barbier-Mueller would be in charge of the agency's construction project management arm.
Pilet & Renaud took the innovative step of launching the first smartphone widget dedicated to real estate. This forerunner to modern-day apps could alert users when a property matching their search criteria became available.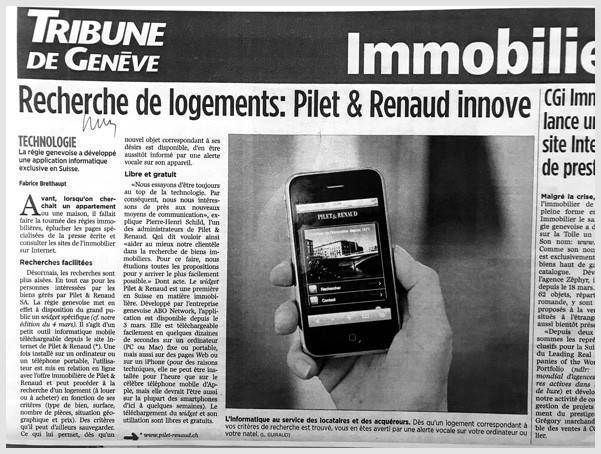 The company continued to grow with the acquisition of Forum Immobilier and l'Immobilière des Quais, keeping on almost all the three companies' employees. Over the course of the year, the company, which was in the process of modernising its management methods and digitising its tools, took its rental stock to over 3 million.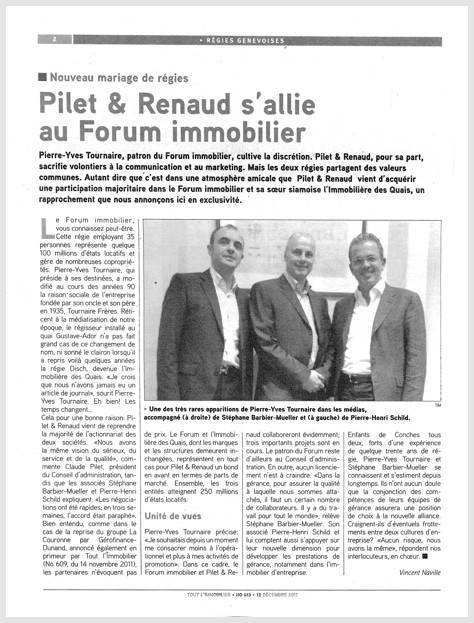 Pilet & Renaud published a new edition of a short guide illustrated by Pécub to give to its tenants offering basic advice on ways to reduce their monthly costs while improving their well-being.

As of 1st July, the three entities share a single corporate name: Pilet & Renaud SA. The fourth largest in Geneva, it is active in construction project management, brokering and real estate management, with nearly 100 employees and managing tenancies worth more than CHF280 million. Pilet & Renaud takes pride in its history and has maintained its family-run feel. It recently adopted its new tagline: «Gestionnaires de patrimoine immobilier».
Pilet & Renaud Transactions was founded, with real estate brokering as its specific focus. It is a select partner for any real estate transaction, whether you're buying an apartment, a house, a luxury home or an investment property. Its specialist brokers offer discretion, understanding and tailored advice.
In an innovative new project, Pilet & Renaud produces a show about real estate called 'Chambres à part' ('Separate Rooms') at the Théâtre des Salons. Written by Pierre Naftule and Thierry Meury, directed by Pierre Naftule and starring Marie-Thérèse Porchet and a cast of professional actors and Pilet & Renaud staff, 1800 guests saw the play during its 12-night run.
Pilet & Renaud takes its digital transition a step further, and launches its "ChezMoi" app for smartphones and tablets, as well as its portal dedicated to tenants. With this simple and efficient tool, they can easily send their assistance requests at any time, and be kept informed of any work on their building. Pilet & Renaud facilitates interactions with its tenants, and remains a pioneer in the real estate industry!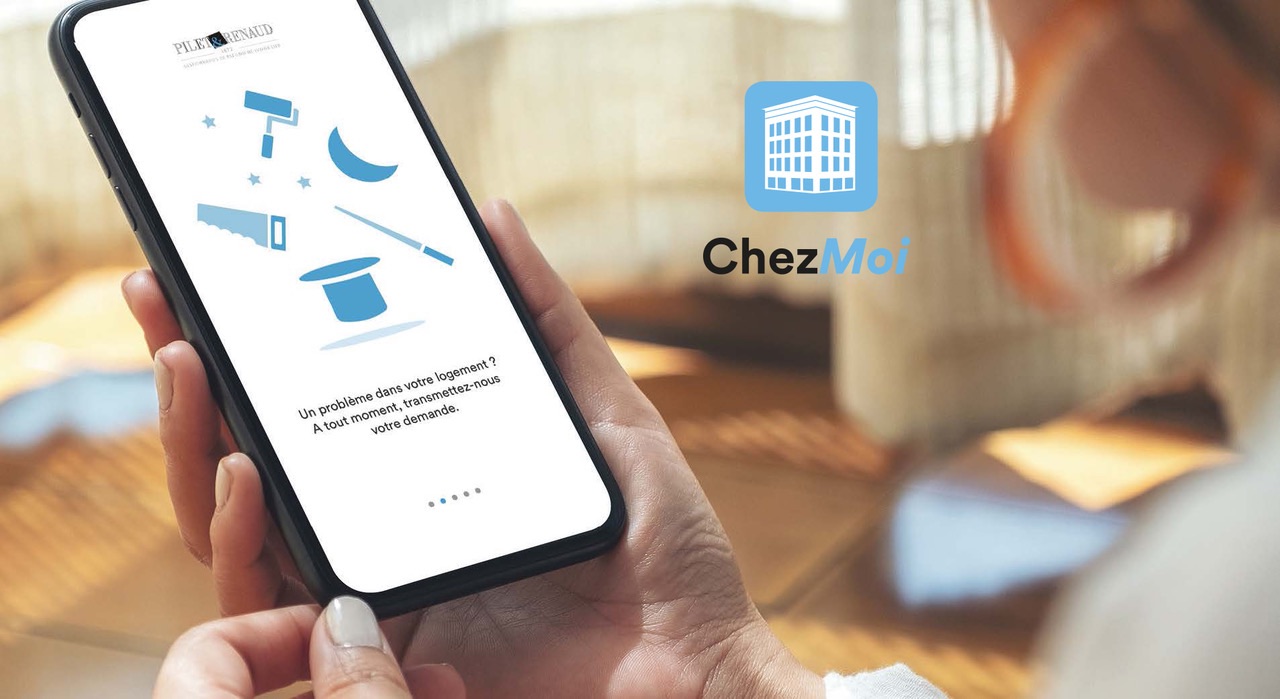 Pilet & Renaud celebrates its 150th anniversary. Diane and Alix Barbier-Mueller officially join the Board of Directors of the company, which is now composed of 5 directors. The new generation is taking over, the beginning of a new chapter for Pilet & Renaud!
Your privacy is important to us.
We use cookies to ensure that you have the best experience on our site. If you continue to use the latter, we will consider that you accept the use of these cookies.
More information